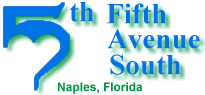 Visit the many fine shops, galleries, restaurants, sidewalk Cafes, and hotels along the landscaped promenades in this historic setting near the beach...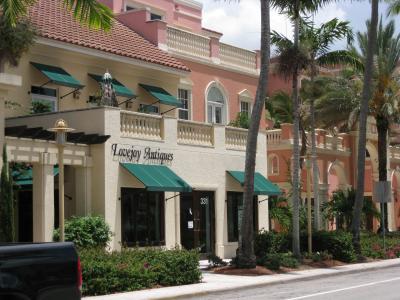 Fifth Avenue South is Naples' Main Street and is filled with businesses ranging from fashion boutique shops, gourmet restaurants, cafes coffee and ice cream shops, delicatessens, European and American antique stores, traditional and contemporary art galleries, gift stores, jewelers, home furnishing and design showrooms, beauty salons, hotels, financial houses, bookstores, apartments, realtors, travel agencies, banks, a famous family food market, neighborhood pharmacy and professional offices. It has become a popular place for visitors and residents alike to stroll along the freshly landscaped promenades and enjoy sidewalk dining. Here's where you'll find that the aura of small-town friendliness and historical landmarks amid the sophisticated boutiques, neighborhood shops and colorful buildings of downtown Naples.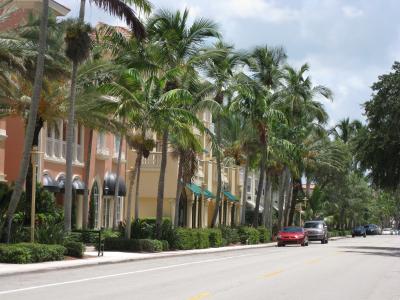 The surrounding residential neighborhood of homes and apartments offer a mix of the generations of yesterday and today, looking forward to tomorrow. Enjoy browsing through the Fifth Avenue area and experience the charm in the heart of Old Naples.
This guide to Downtown Naples Florida has been online since 1997 providing information about 5th Avenue South, Third Street South, Crayton Cove, Tin City and Bayfront Naples Florida. Copyright © ci-InteractiveTM All Rights Reserved
Visit us at www.cyberisle.com