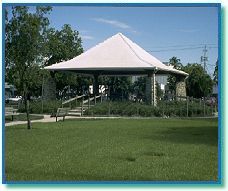 The Naples, Florida City Guide offers an abundance of information on area accommodations, parks, activities, tourist attractions, fishing, boating, golf, dining, transportation, shopping, weather, events, real estate, important area phone numbers and more.

Make sure to check out this award winning online guide at www.naples-florida.com




The greater Naples, Florida area is blessed with miles of beautiful, white sand beaches, but this is not your average beach town. Naples is a small yet sophisticated city by the sea, recognized as a leading arts and culture destination with a diverse array of recreational opportunities appealing to all members of the family. The combination of shopping, dining and fun family activities lead the Travel Channel to select Naples as its Best All-Around Beach for 2005. The tropical ambiance of nearby Marco Island adds to Naples' appeal with beachfront resorts, guided Waverunner tours of the Ten Thousand Islands, fishing charters, boat rentals, waterfront dining and more. The beach resort areas are complemented by the vast Everglades ecosystem, providing unique choices for outdoor adventure, bird and wildlife watching and more...read more »
---
If you've been thinking of moving to Naples Florida, or already live there but want to upgrade to a new home or condo, you're in luck, because there's a serious building boom on and your choices are virtually limitless.
There's the Valencia Golf and Country Club, which is building new single family homes in Collier County. With Spanish influenced architecture and high end finishing, these are some lovely, nice sized homes for families of any age.
If you already own a lot, Kaye Homes is a popular developer of quality homes, and their great prices certainly don't give away the fact that their quality is superb. They've got many styles to choose from, and the bonus of having something custom-built is you get your pick of finishing styles and colors.
If a condo is more what you're after, then Heritage Bay Terrace might be just the thing. These are spacious suites in a gated community right beside the 27-hole golf course in east Naples....read more »

This guide to Downtown Naples Florida has been online since 1997 providing information about 5th Avenue South, Third Street South, Crayton Cove, Tin City and Bayfront Naples Florida. Copyright © ci-InteractiveTM All Rights Reserved
Visit us at www.cyberisle.com