| | |
| --- | --- |
| | Fifth Avenue South, Naples' Main Street, successfully blends local history and tradition with the cosmopolitan city Naples has become. |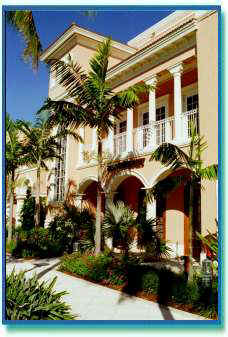 Evolved from a strip mall earlier this century, Fifth Avenue South is now a moving tableau of art and events, energized by people and change. Each structure is unique. Columns, archways, recessed plazas with fountains, balconies in flower, all combine into a harmonious pastiche of color and architecture, reminiscent of fashionable European cities.You will not see an ugly building on Fifth Avenue South, though you may see new construction under way, as part of the ongoing improvement and embellishment of this idyllic street.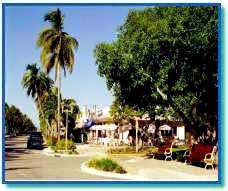 You will find havens of shade in the form of mini-parks and walkways, and an array of streetside cafes and restaurants to refresh and sustain you on your shopping stroll, just steps from the beach. Ample free parking is provided on the street or in a nearby lot.
This guide to Downtown Naples Florida has been online since 1997 providing information about 5th Avenue South, Third Street South, Crayton Cove, Tin City and Bayfront Naples Florida. Copyright © ci-InteractiveTM All Rights Reserved
Visit us at www.cyberisle.com